Chester Candle Company
Regular price
Sale price
$24.95
Unit price
per
Sale
Sold out
Introducing one of our new limited edition fall candles, meticulously crafted to envelop your space in the delightful aromas of spicy ginger and warm nutmeg, enhanced with hints of zesty orange and comforting cinnamon. Experience the essence of the season with this captivating fragrance that will ignite your senses and create a cozy ambiance.
Immerse yourself in the invigorating scent of ginger, as its spicy and aromatic notes fill the air. The distinctive warmth and earthiness of ginger evoke images of crisp fall days and cozy evenings by the fire, creating a comforting and inviting atmosphere.
Complementing the ginger is the rich and comforting aroma of nutmeg, which adds depth and complexity to the fragrance. The nutty and slightly sweet notes of nutmeg create a warm and cozy ambiance, reminiscent of freshly baked treats and cherished moments with loved ones.
To enhance the sensory journey, we've added subtle hints of zesty orange, infusing the fragrance with a burst of citrus freshness. The vibrant and uplifting aroma of orange lifts the spirits and adds a touch of brightness to the overall experience, perfectly harmonizing with the spices.
Completing this exquisite blend is the familiar and comforting presence of cinnamon. The aromatic essence of cinnamon fills the air, creating a sense of warmth and familiarity. Its spicy and sweet notes perfectly complement the ginger and nutmeg, adding an extra layer of coziness to the fragrance.
Hand-poured with care and attention to detail, our Fall limited edition candle features a sleek and elegant design, with a grey smoke vessel available in single and double wick options that enhances the visual appeal. Crafted using premium-quality soy wax and a lead-free cotton wick, it ensures a clean and even burn, allowing you to enjoy the captivating fragrance for hours on end.
Share
View full details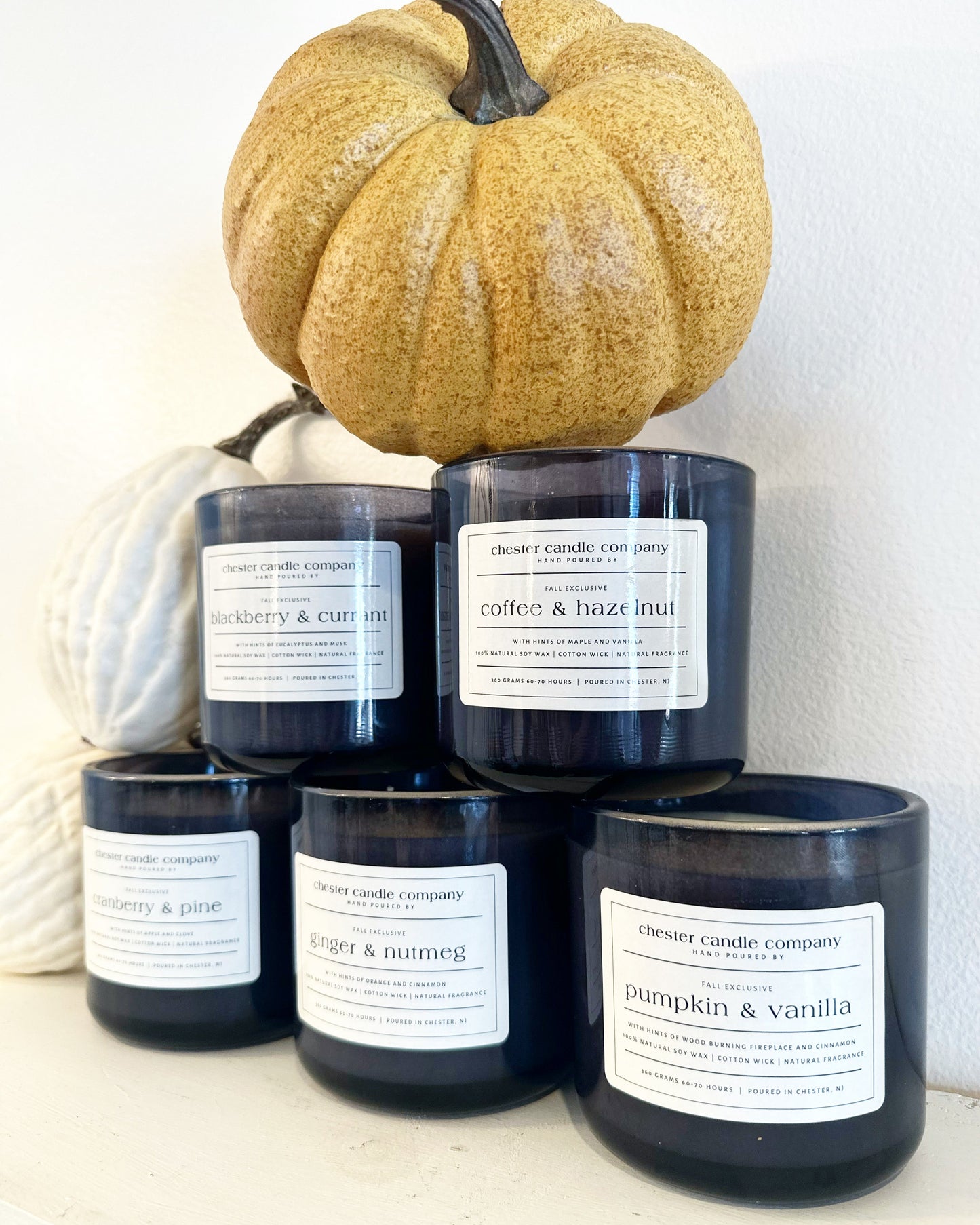 Why We Love It
Highlights

Each Candle is Hand Mixed, Poured, Stickered, Wicked and Inspected Before Leaving the Work Shop and Being Sent to You.

All Our Ingredients Have Been Chosen Deliberately to Be Clean Options for You and Your Home.
Fragrance

All Our Fragrances Are Clean Enough to Be Used on the Skin As Well As Being Phthalate and Paraben Free
Details

Hand Poured By Maxwell in Chester, New Jersey. Each Candle is Hand Made From Start to Finish By Our Small Family Business.
Ingredients

100% Soy Wax

Cotton Wick

Clean Fragrance
Looking For a Gift?
The Most Popular Candle Scents We Sell For Gifts are Either Seasonal or No. 6, No. 11, or No. 94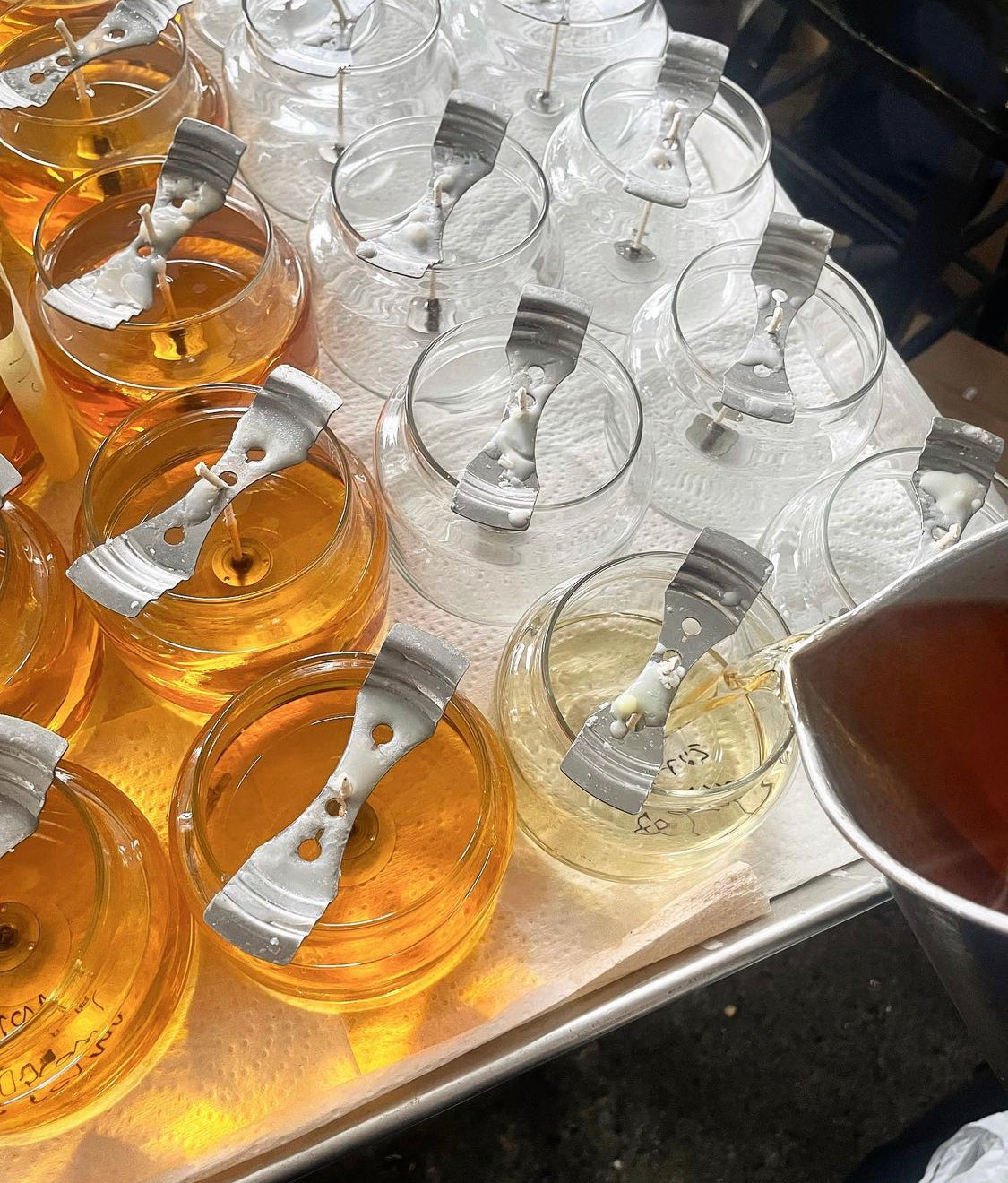 Poured Every Single Day
Candle Sitting in Warehouses or on Shelves for Years? Nah- Your Chester Candle Was Probably Poured in the Last Few Weeks.
Shop now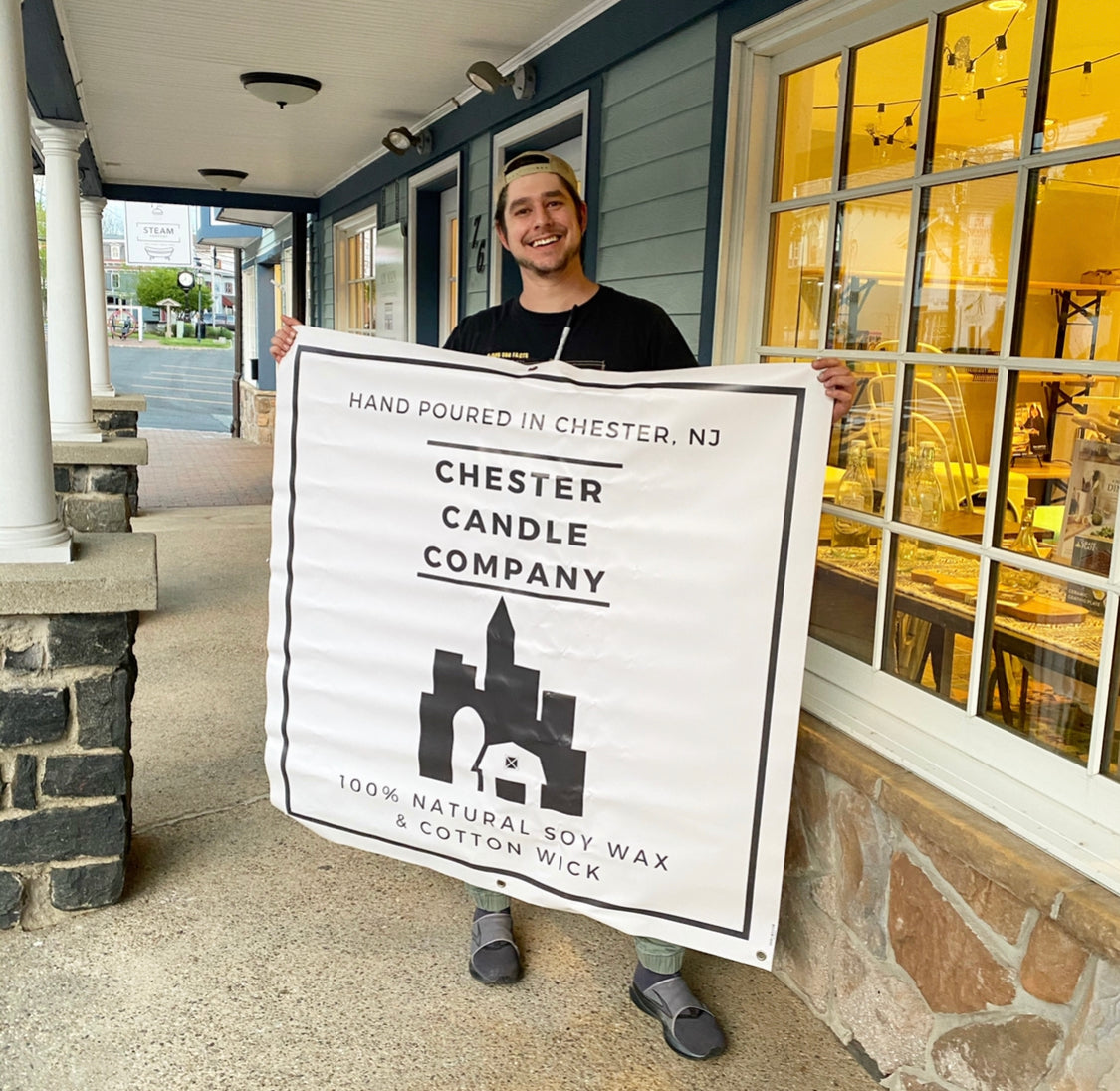 Want to Smell the Candles First?
Stop By Our Retail Location at 76 Main Street Chester, NJ. Our Candles Are Also Available in Our Home Decor Boutique, Comfortably Chic, Located Across the Street at 47 Main Street in Chester, NJ